From our "The Resilient Office" Thought Leader Partner, Gensler
This article was originally published on Gensler's Dialogue Blog.
Guest post by Joseph Brancato, Gensler
With the massive shift in real estate demand, retail centers are emerging as one of the most valuable asset classes in a post-pandemic landscape. Building owners, investors, and developers are actively looking to reposition aging, vacant, or underutilized properties and convert them into vibrant, mixed-use developments that will unlock latent value and meet customers' rapidly changing demands. Even before the disruption of the pandemic, retailers were evaluating their physical footprints and shuttering underperforming locations—the past year and a half accelerated the forces already in motion.
In addition to retail centers, outdated office and hotel buildings are another target ripe for reinvention. Owners and developers are rethinking their assets and how they can serve the occupants, residents, and their surrounding communities. How can designers transform these properties into destinations that have environmental, social, and economic benefits?
Reimagine and Revitalize
Adaptive reuse of stranded assets provides the possibility of creating new mixed-use communities with a less wasteful approach. People want to live, work, shop, and socialize within a 20-minute radius.
The city of Calgary is committing $450M in developer incentives over the next 10 years to transform underutilized office buildings into residential and other mixed-use spaces to increase the vibrancy of downtown. It will account for the conversion of six million square feet of largely vacant space and increase economic opportunity for local businesses. The program was the direct result of a study commissioned for Calgary Economic Development where Gensler scored underperforming buildings across a number of factors that make a good residential building—such as the depth of floor plates, slab-to-slab heights, elevator access, surrounding neighborhoods, parking, and transit access. In New York City, a number of programs have been proposed to breathe new life into tired buildings and convert offices and hotels into equitable and affordable housing.
By extending the life of existing properties with reuse strategies, we can also decrease the intensity of carbon emissions associated with new materials and reduce debris and waste going into landfills. Whether it is engaging with vendors/contractors or processes that re-purpose material assemblies or sourcing locally to reduce transportation-related emissions, scale matters to help reach net zero embodied carbon goals.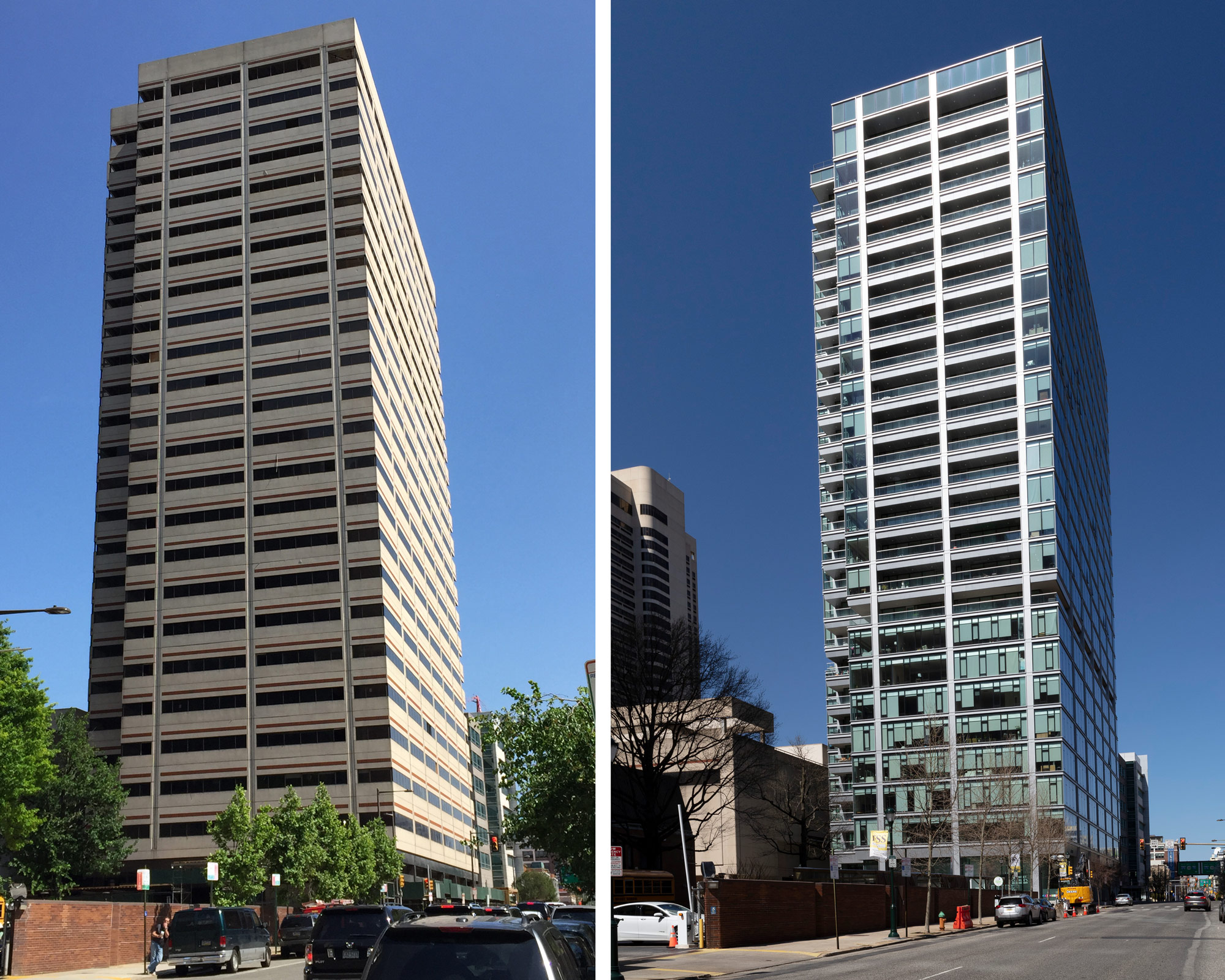 As sustainability becomes an imperative throughout the architecture and construction industries, comprehensive methods of assessing the environmental impact of buildings, such as the Life Cycle Analysis (LCA), are being developed. For a Gensler project in Southern California consisting of the adaptive reuse of an existing three-level retail mall into an office campus, Gensler performed an LCA comparing three potential building scenarios in terms of the amount of embodied carbon associated with each. The adaptive reuse of the existing building was shown to reduce the embodied carbon of the project by 33% – from 218 pounds of CO2 emissions per square foot associated with ground-up construction to only 145 pounds of CO2 emissions per square foot for reuse. In an optimized adaptive reuse scenario where key materials were selected for lower embodied carbon, the study revealed a staggering 57% reduction in embodied carbon from the standard new construction baseline. This shows that adaptive reuse of existing buildings, combined with thoughtful material specification, can transform the environmental impact of our buildings.
This is just the beginning of a trend where we will see municipalities and developers work more closely together to make the conversion process quicker and more efficient to better serve community needs while reducing carbon impact.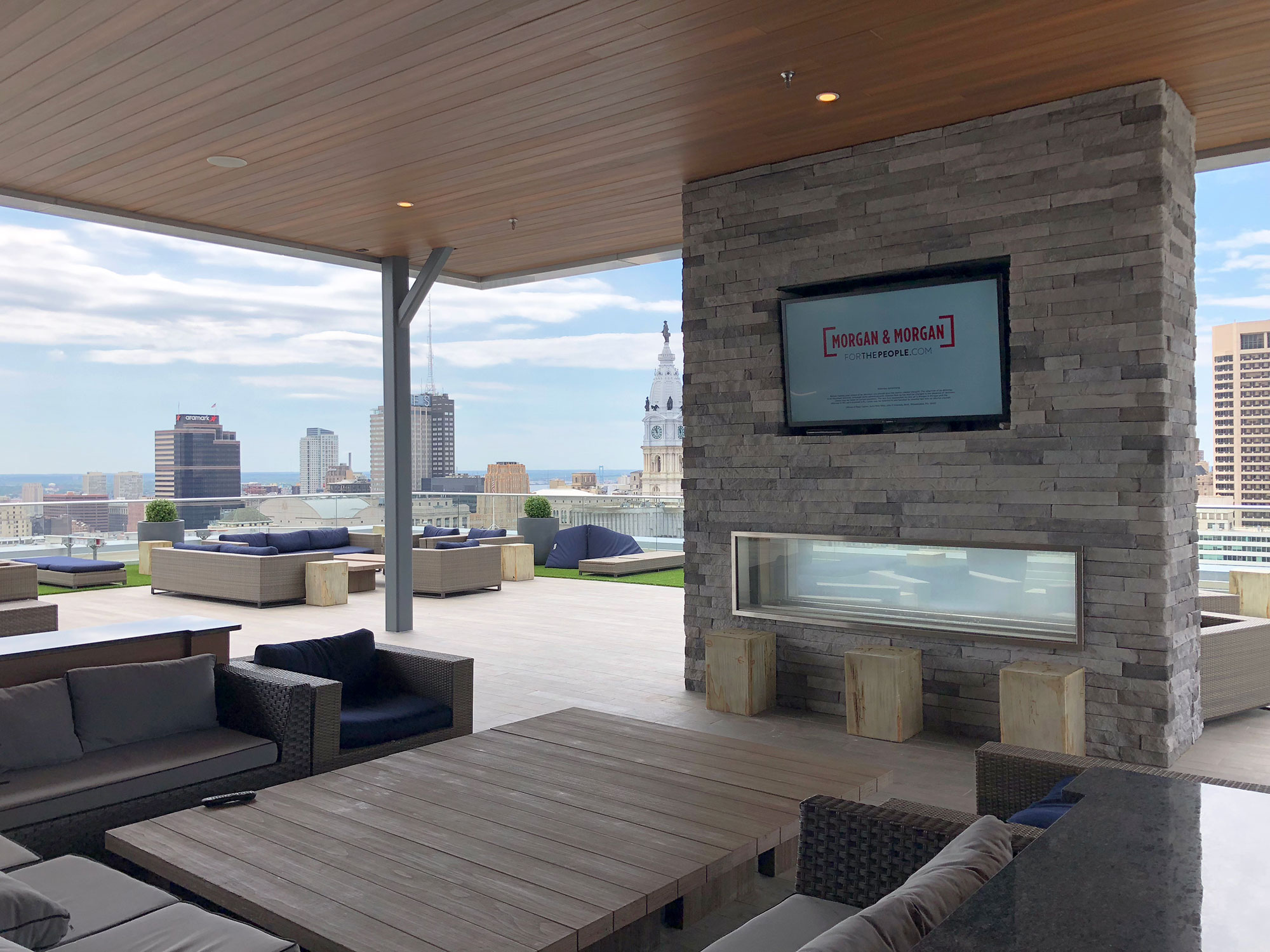 Connect the Community
Many traditional malls were disconnected from their surrounding neighborhoods often featuring a large sprawling building circled by acres of surface parking. Modifying the building with a mix of uses and replacing some parking with community green spaces connected by walking and bike paths can energize a district and provide measurable impact for stakeholders.
Retailers understand that they must give people a reason to visit and craft an experience that engages and excites people. There are environmental, social, and economic benefits to transforming existing retail centers into multi-use environments that are connected to the community. Our shared public spaces are now more important than ever.
Similarly, suburban office parks were cost-efficient destinations for many organizations beginning in the 1980s and 1990s. As talent migrated to urban cores, corporate campuses lost favor. Increased cost of living and a hybrid work approach accelerated by the pandemic have pushed some commercial office requirements to the suburbs. After post-pandemic workplace and real estate strategies are decided on by corporations, we may see a "hub and club" model that offers workers a touch down space near their homes with concierge services like you would find in an airport lounge, eliminating the long commute a day or two a week.
Many of these campuses are being transformed into vibrant mixed-use spaces incorporating indoor-outdoor environments that include office, residential, retail, hospitality, healthcare, and green space in a single destination. Owners who commit to creating a pedestrian-orientated live-work-play district, a focus on convenience, walkability and connectivity to multiple uses will end up with the most successful redevelopments.
Local Economic Engines
Many of our buildings were designed for a pre-pandemic world and no longer work in their current state. Many industries have been transformed and set a new course for the future. Most urban and suburban buildings are inherently flexible and can be transformed into new uses. Programs such as New Jersey Economic Development Authority's 21st Century Redevelopment Program incentivize municipalities and property owners to repurpose vacant buildings into productive economic assets that benefit the community.
Outdated and underperforming properties have a tremendous opportunity to rebuild communities that have suffered. Developing a thoughtful vision with key stakeholders for both the public and private sectors will create a range of possibilities based on the needs of the neighborhood. These should be followed by a strategic evaluation of the highest and best use of the underlying land and demand drivers for adaptive reuse and conversion. These vital conversations allow designers, public policy makers, and community members to get off on the right foot and work together to develop purpose-driven ideas that reimagine the possibilities of these stranded assets.
About the Author: Joseph Brancato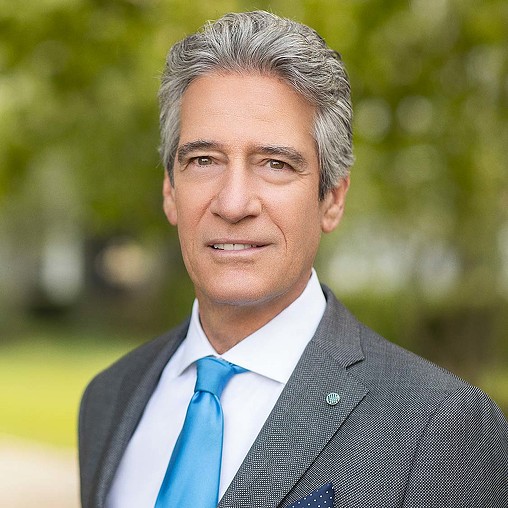 Joe is a Co-Managing Principal for Gensler's Northeast and Latin America regions and Co-Chairman of the firm's Board of Directors, where he sits on the Executive & Governance Committee, Finance & Audit Committee, and Compliance Committee. Joe is based in New York City. Contact him at Joseph_Brancato@gensler.com.